Summer In The Spring
April 05, 2018
The first official day of spring has come and gone but old man winter has held on. Even so the promise of spring around the corner has us all excited for longer days, spring hikes, and patio weather. With the late snows that have graced Montana's Trailhead we know that means a green and beautiful spring is sure to follow along with some new and exciting experiences!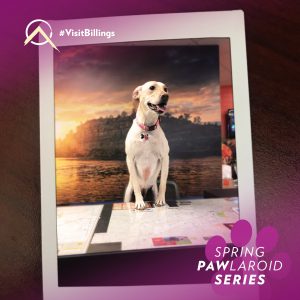 This spring Visit Billings is excited to introduce you to Summer, your Trailhead Companion and Adventure Enthusiast! Born in Southeast Montana and raised in Billings, Summer enjoys fetch, anything with swimming, and of course long runs on our trails. She is also a pretty big fan of laying around on patios and checking out our local coffee shops. This pup sure is excited to take you on all her pawsome adventures around her favorite city!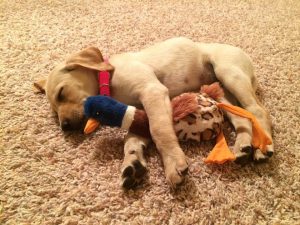 Summer's first night in Billings!
A day on the Yellowstone River.
Whether you have visited before or are considering your first trip to Billings there is adventure for everyone. Born in the shadows of the Rimrocks and fed on the waters of the Yellowstone River the views here are unlike any other. Fortunately it is easy for all to enjoy these spectacular views.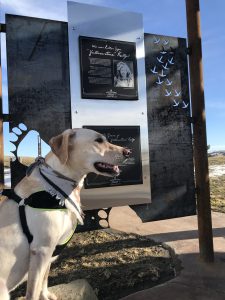 "Briskly Venture, Briskly Roam" -Yellowstone Kelly
This past fall a nearly century old promise was fulfilled by the Chamber of Commerce, the Yellowstone Kelly Interpretive Site was completed. Yellowstone Kelly was instrumental in scouting and taming the Wild West. You can read more here about Kelly's service to his country and why he felt his body belonged in Montana, where he had experienced his greatest adventures. The promise to build a grave site worthy of his service to his country was completed in September 2017. The interpretive site is located atop Swords Rimrock Park and is a must see on any spring adventure!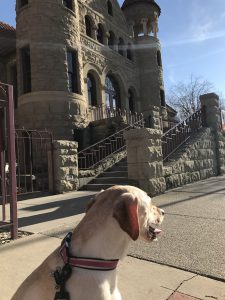 Western Heritage Center
Whether you are here to check out over 40 miles of trails, the Walkable Brewery District, Historic Sites and so much more, Summer is excited to share her adventures on our social channels! Follow us on Facebook, Instagram, or Twitter!
Also new this spring is our text line! Now you can text us and ask questions about your upcoming trip at 406-245-4111. See you in Montana's Trailhead!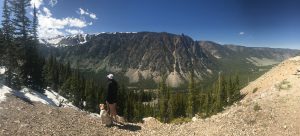 Beartooth Highway